On September 23, 2020, P.C. Woo & Zhonglun W.D. LLP ("P&Z") and American Chamber of Commerce in South China ("AmCham") jointly held a successful seminar on "Post-pandemic Dispute Resolution in China" at the banquet hall of Guangzhou Westin Hotel. The seminar was to help businesses in China deal with a range of disputes in the post-pandemic era. The seminar provided the attendees with analysis and perspectives on legal risks and current trends regarding cross-border dispute resolution faced by companies with operations in PRC during the post-epidemic period. Risk factors and practical tips in the areas of FCPA, cyber security, criminal law, intellectual property, labor, and verious other legal fields were shared by the experts at the seminar.
Dr. Harley Seyedin, President of the AmCham in South China, gave an opening speech, introducing the seminar. He introduced to attendees from various of industries, that the seminar would address legal risks, as well as the prevention and control measures thereof. Dr. Harley also explained that, according to the 2020 Mid-Year State of Business in South China, 90% of the enterprises surveyed were optimistic about the prospects for the second half of 2020, with nearly 17% saying they were very optimistic and 73% saying they were relatively optimistic. Those numbers may encourage enterprises in China to develop their businesses with confidence after the pandemic.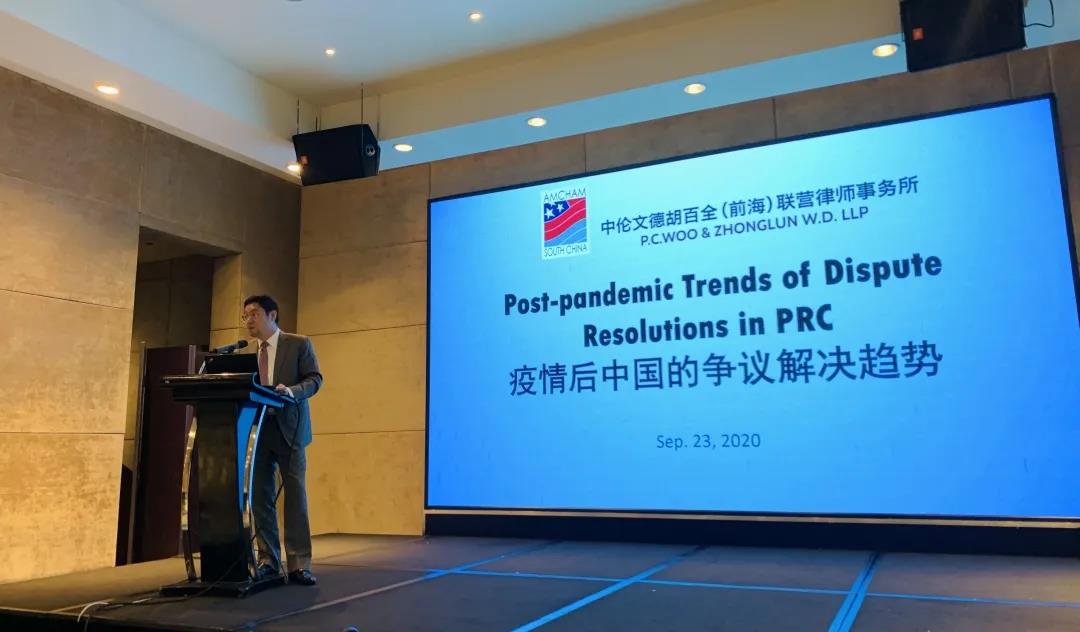 Dr. Lin Wei, managing partner of P&Z, delivered an opening speech afterwards. Dr. Lin mentioned that, in cooperation with the AmCham in South China, it is a whole new opportunity to provide solutions to a large number of legal disputes arising from the outbreak to foreign and domestic enterprises.
During the seminar, Mr Jie Lian, senior partner of P&Z, shared his experiences as a U.S. litigator who regularly represents businesses with PRC operations. His sharing had given the participants a systematic understanding on legal risks in the fields of cross-border dispute resolution, labor, intellectual property, cybersecurity, foreign-related compliance issues.
Mr Lisi Zhou, deputy managing partner of P&Z, presented a number of new trends of intellectual property litigation in the post-epidemic era, including the increasing number of cases involving  personal protective products, difficulties in enforcement of judgements, which provided the attendees with useful information in post-epidemic intellectual property litigations.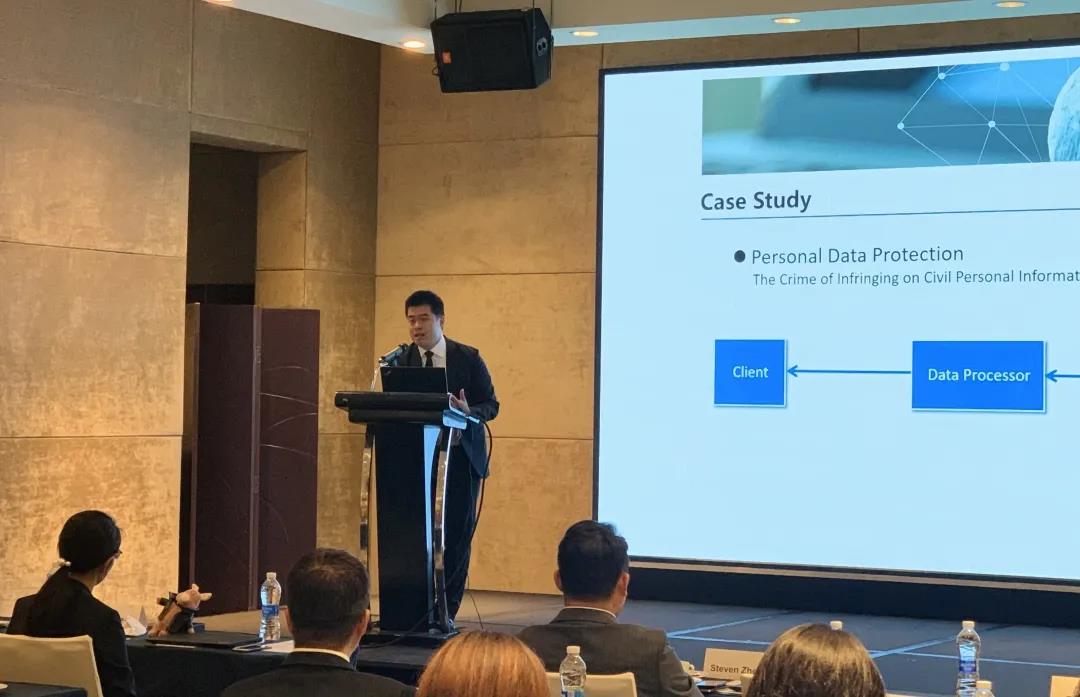 Mr Jiawei Zhao, partner of Zhonglun W&D Law Firm Shanghai Branch, introducted the criminal risks of doing business in China after the outbreak and gave a vivid case study.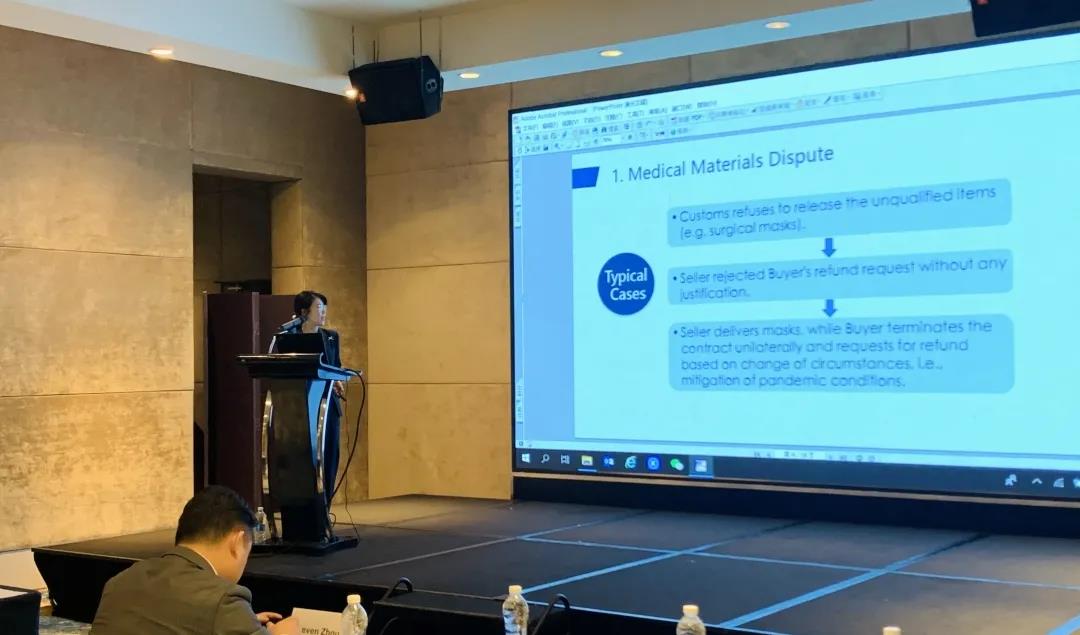 Ms Alice Sun, senior partner of P&Z, brought us a number of practical tips and shared various dispute cases involving labor issues, medical device, and breach of commercial lease agreements.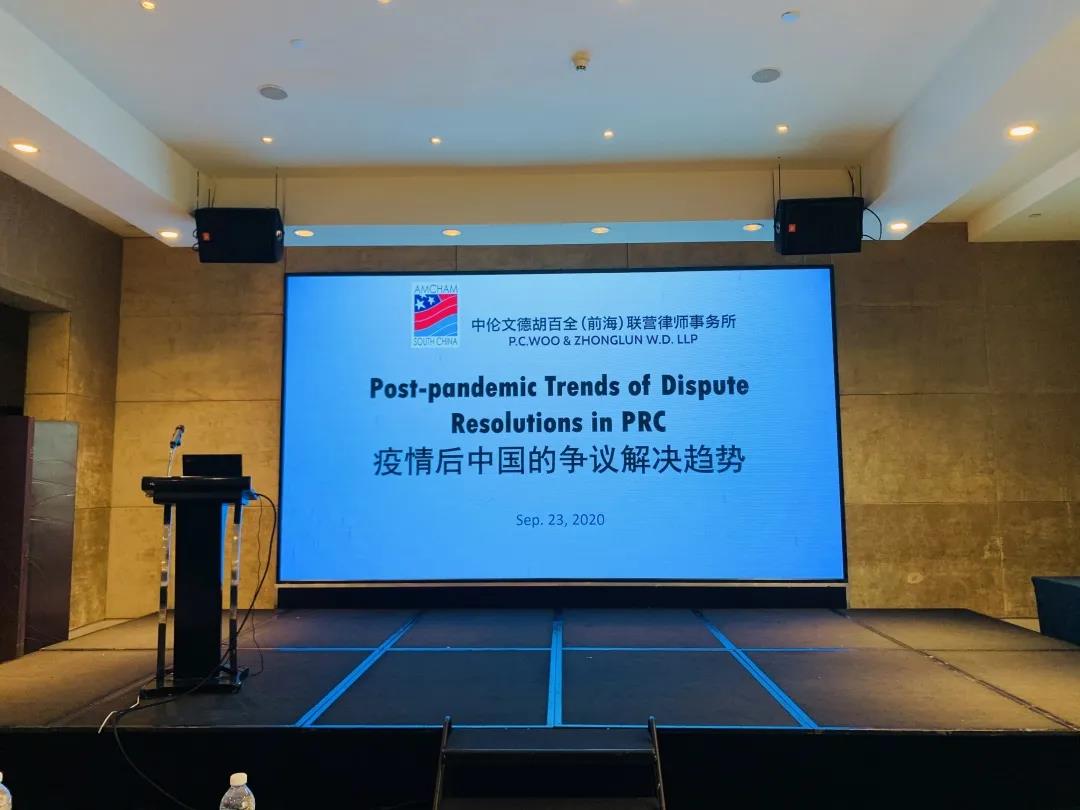 During the seminar, lawyers from P&Z had shared with the participants useful information,  practical tips, and best practices in the current, complicated international business environment to help foreign and domestic enterprises in China to form an in-depth understanding of risk detection and dispute resolution in the post-epidemic era.